When it comes to finishing and appearance in your home, the kind of floor selected plays a significant role in your project. The good looking floor could but also attract clients but also enhance the value of your home. Unfortunately, not all builders know how to select and install the right floor.
Top types of floors
Laminate flooring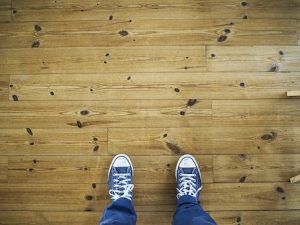 Commonly referred to as "cheap version wood," it is effortless to maintain. Laminate flooring is durable, reliable, rarely fades, it can resist burns, chipping and is pretty easy to install and maintain. It is a perfect solution when it comes to high traffic areas. It comes in a wide range of colors, designs and also it resembles natural materials. However, laminate flooring cannot be rehabilitated or refinished if it should discolor.
Hardwood flooring
it is one of the best types of flooring. It presents a combination of both beauty and durability that is rarely displayed in other flooring materials. Hardwood flooring comes in pecan, maple, hickory, birch, walnut and also in pine. Nevertheless, this type of flooring provides long-lasting products and can be refinished when necessary. However, some types of hardwood flooring can shrink and expand creating gaps while others tend to darken with age.
Stone flooring
Thick and strong stones used for covering floors have been a choice for the ages. The history behind stone flooring gives them a classic appearance, but it is also thought to be having a contemporary side just like hardwood flooring. Sealed and finished stone flooring is water and moisture resistance.
Stone flooring does not come cheap. Along with its cost, it can become slippery when wet, retains cold and also it is hard to install. When it comes to maintenance, stone flooring not only requires regular cleaning but also it can chip creating other expenses for repair.
Tile flooring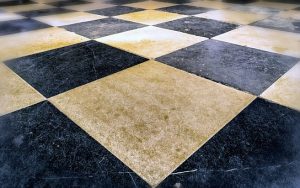 It is an excellent solution when it comes to a high-traffic area. When comparing to stone flooring, tiles can be reasonably easy to replace when damaged. Tiles are meant for wet places and are incredibly durable. Just like any other type of flooring, tiles are not indestructible. Cracking and chipping are common when heavy objects drop on them. They can be very noisy and even slippery when fluids spill on them.
Carpet flooring
It's the softest type of flooring.it is one of the economical ways of covering a room. Not to say that it is cheap, some carpets use expensive materials which can be just as costly as stone or hardwood flooring. The designs, patterns, colors, and texture of a carpet can easily blend with the interior of your house.
The type of flooring one would like to use is highly determined with what he or she will be using the room for or the image he or she will want to display.